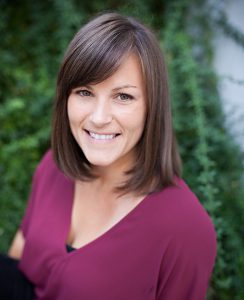 READ WHY JOINT VENTURES LLC IS THE GEM OF THE NATIONAL GROUP:
As mentioned on the previous page, I'm Dr. Kimberley Klein, D.C. and I wanted to introduce you to Joint Ventures in a more meaningful way, clarifying just what our culture is in order to help you better decide whether you would like to become a part of the team.
First, our Mission:
"Outstanding people have one thing in common: An absolute sense of mission." – Zig Ziglar
The mission of Joint Ventures is to create an environment that nurtures the doctor-patient relationship through trust and patient-centered care. Joint Ventures strives on a daily basis to remove barriers to Chiropractic care by establishing affordability, efficiency, and convenience without diminishing quality for our patients. Joint Ventures seeks to be the leader in The Joint franchise network.
Our Vision:
"Great things are done by a series of small things brought together." – Vincent Van Gogh
The vision of Joint Ventures is to provide an opportunity where innovative marketing strategies aligned with patient-centered, quality Chiropractic care create an environment that establishes a strong and long lasting Doctor-patient relationship to the benefit of vitality and wellness. Joint Ventures is a company driven to providing a path for constant growth and advancement for the loyal and committed members of our team.
Our Values:
"…your values become your destiny." – Mahatma Gandhi
• We are a Chiropractic organization intensely focused on providing patient-centered care
• We are a clinical model based on affordability, convenience and efficiency with no loss of quality
• We provide individual attention for our patients in a teamwork environment
• We provide the highest level of customer service at all times in all situations
• We have basic honesty and absolute integrity
If these three pillars of our company speak to you, and you would like to change your current situation then it's time for you to contact me to learn more before wasting another precious day. The only thing you have to lose is 30 minutes speaking to a professional colleague who wants nothing more than to improve our profession's ability to effectively treat the population through Chiropractic care. Please contact me at drkris@jointventuresllc.com to set up a time to speak and If possible submit resume.
Note: Due to our current and planned growth and expansion of clinics now and in the future we are accepting applications for Part time and Full time positions.